Axian kicked off its inaugural Xbox 360 LAN party this November. We sustainably sourced (ahem…bought used from Craigslist/Ebay) 16 lightly enjoyed Xbox 360s, controllers and a LOT of games.
In my experience, very little brings a team together like a Halo 3 Capture the Flag game and this event was no different. A big thanks to those who helped make this happen. While gaming has definitely come a long way since the mid-2000s, there's still something pretty special about a training room full of ethernet cabling, heckling, and the occasional captured flag.
Hopefully the photos stir up some nostalgia :-).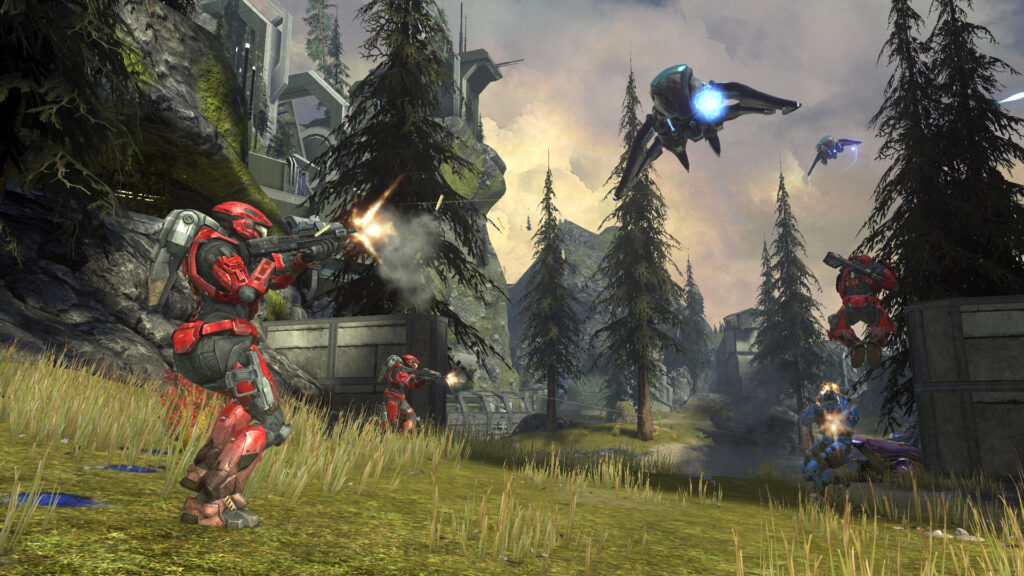 Halo 3: Connections/Team Building Edition
What Are We Doing? / About Axian Connections
One of the challenges we embrace at Axian is keeping everyone in touch. We often have production staff at multiple customer sites and it can be challenging to keep everyone connected. To help we run monthly staff lunches where we get together and share a meal. In addition, we run a series of Connections events to help people grow their Axian relationships in a more informal setting. These events cover everything from Axe Throwing, Top Golf, Escape Rooms…to Wine Tasting, LAN Parties and BrewCycle (truly runs the gamut).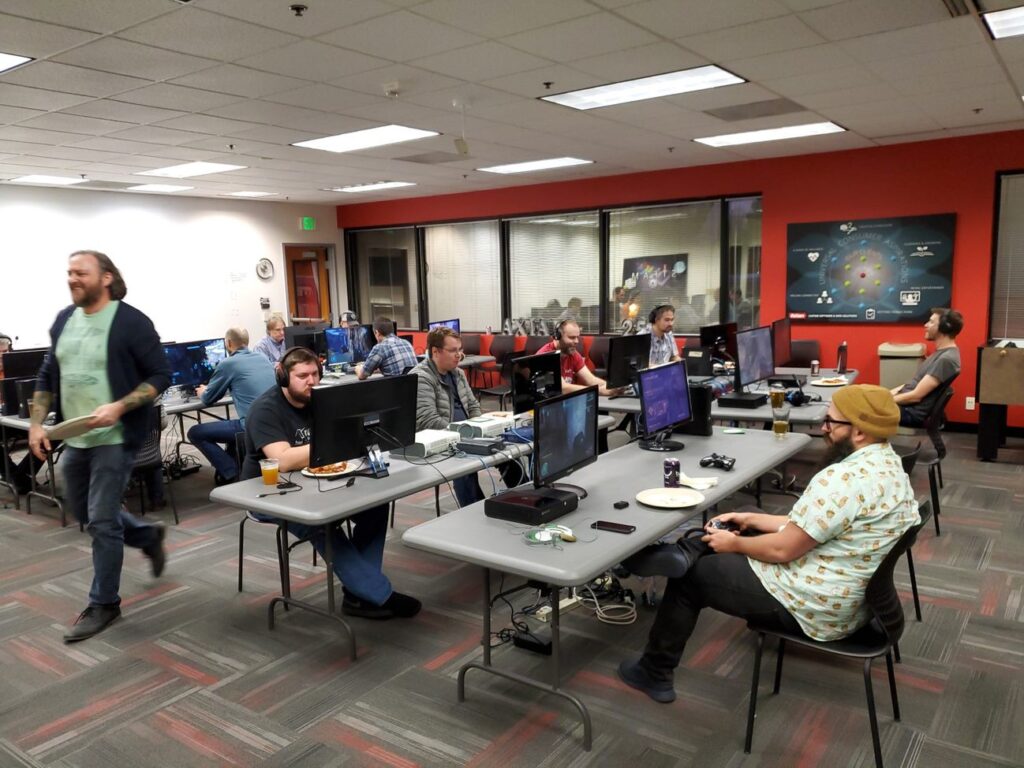 Training Room: Our best technical session yet!
Why We Settled on Xbox 360
We were looking for a gaming platform that would:
Have some nostalgia and be approachable to folks who haven't been gaming recently
Would be low maintenance to run and easy to troubleshoot (if you've run a PC LAN party you know what I'm talking about! No Driver, DirectX, game patch/version troubleshooting please!)
Let people play without Xbox Live accounts
To that last point, there are actually a lot of games that can be run multiplayer locally (System Link) and without an Xbox Live account.
What's Next
This session was Halo 3. We're running several LAN parties this year and expect the next one to focus on coop games like Left 4 Dead 2, and Gears of War 3. Rockband or Forza anyone? Wish us luck, and feel free to recommend a game!